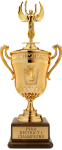 By Owen McCue
Carl Schaller and his Garnet Valley teammates were sick of early postseason exits.
Whether in the Central League playoffs or the District 1 tournament, a quick boot had become routine for the Jaguars.
Schaller helped lead Garnet Valley to two wins in the Central League playoffs earlier this season to earn the school's first league title since 1998 and erased memories of last year's upset district loss to Downingtown East with a win over 20th-seeded Upper Dublin in their opener.
On Friday night, the No. 4 Jags continued on their path of redemption, storming past No. 5 Perkiomen Valley, 63-38, to advance to the District 1 Class 6A semifinal for the first time since winning the district's Class 2A crown in 1997. Garnet Valley will face a familiar foe in the district semis after No. 9 Lower Merion defeated top-seeded Cheltenham, 59-50.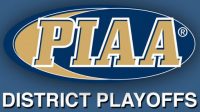 "The first three years I've been here, we've had some pretty bad losses where we should have won in the playoffs," Schaller said. "Going into senior year it was important to win the Central League, finally get through the semifinals. To be at this point, it's just a huge step from last year. I'm just proud of the team."