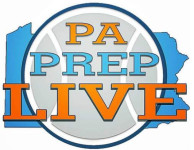 By Kev Hunter
Unbeaten all season, Haverford School was uncatchable Friday night, staying firmly in front all evening long and withstanding a 35-point effort by Germantown Academy's Jordan Longino to win 74-56 and climb to 19-0.
"I thought we were really, really good in spots," Fords coach Bernie Rogers said, after his team improved to a perfect 7-0 in the Inter-Ac. "Longino's pretty good. I thought we lost him a couple times, and he's gonna burn ya.' Other times, I thought we did a good job on him and he made some pretty tough shots.
"We had a spurt in the second and third quarters where we got three or four stops in a row and were able to break the game open a little bit."
Haverford took an eight-point lead into the half and widened the gap to 17 in the third quarter. Christian Ray led the way for the Fords with a game-high 36 points and Jameel Brown and Jameer Nelson each had 14.
"I thought we made some good extra passes," said Rogers, whose team created space to hit eight 3-pointers.