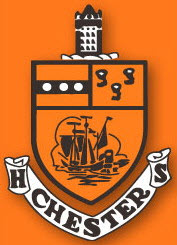 By Jack McCaffery
Keith Taylor has said it, has repeated it, has lived it, has celebrated it. He has owned it and brandished it and been stung by it. He understood it as a player, as an assistant coach to some legends, and as the head basketball coach at Chester High.
He is not going to retreat from it now. He is not going to retreat from it ever.
The mantra, the code, the motto, the dogma at Chester will remain: Nothing other than a state championship will be acceptable in basketball.
"Absolutely," Taylor was saying, days before the start of his third season as the Clippers' head coach. "We don't want anything given to us. We want to earn everything we get. That's the way it is. That's the way it has been for years."
For years, for decades, for generations, for players and coaches, fans and family, and always for the newspapers. League championships have been appreciated. District championships, some more than others, have been celebrated. But unless any basketball season ends with a parade of Clippers ascending an aluminum ladder somewhere in the middle of Pennsylvania with the intent to scissor some nets, nothing else matters.