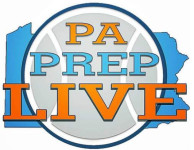 By Matthew DeGeorge
In a week, Upper Darby and Garnet Valley could find themselves matched up in the Central League semifinals. In two weeks, it could be in the District 1 Class 6A tournament, with a states berth or more on the line.
If Thursday's intensity and entertainment was any indication, then clear your schedules to watch the next one.
Garnet Valley rode 35 points from Austin Laughlin to prevail, 69-64, in a back-and-forth game between two contenders that are tied for third in the Central League with two games remaining.
Laughlin had the first and final things to say Thursday. He scored the game's first seven points, Upper Darby spotting the visitors a scoreless first four and a half minutes. And he scored nine in the fourth quarter, including a 4-for-4 effort at the free-throw line. The dagger was a 3-pointer with 3:08 to play, stepping over a screen to knock down one of his seven triples from the top of key.