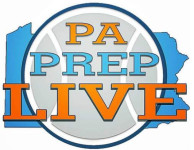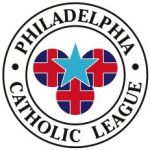 By Matthew DeGeorge
Elijah Smith was busy making noise on the offensive end in the first quarter Wednesday night, busy outscoring Archbishop Ryan by his lonesome over the first eight minutes of a first round Catholic League encounter.But the Cardinal O'Hara guard knew that if the Lions were going to meet their objectives on the day, they would have to bring the energy on the other end of the court. One textbook close-out, and one clang off the Ryan rims at a time, Smith and his teammates delivered.
O'Hara blanketed Ryan into a putrid shooting night, the No. 9 seed stealing away from the Northeast with a 58-47 upset over the eight-seeded Raiders, O'Hara's first Catholic League playoff win since 2011-12.
The win earns O'Hara (11-11) a neighborhood showdown with top-seeded Bonner & Prendergast Friday. The Friars edged O'Hara, 67-63, just four days ago.
The defensive end is where O'Hara made its money. Their dogged defensive effort, which started with a stifling 2-3 zone, held Ryan to a woeful 2-for-21 from 3-point line. Ryan was just 19-for-59 (32.2 percent) from the field. And the 7-for-14 effort at the line — including 1-for-7 to start the fourth — was the accumulation of frustration that would boil over closer to the game's conclusion.