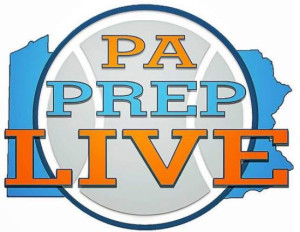 By Matthew De George
Colin Daly's assessment of Archbishop Carroll's loss Sunday quickly circled back to the Patriots' defensive effort.
Implicit in his analysis was the decisive impact of the defense provided by Archbishop Wood, and Seth Pinkney in particular, on the other end of the court.
Pinkney swatted away nine shots and deterred countless more, pairing with another stellar all-around day from Collin Gillespie to send Wood to a 76-68 Catholic League win at Holy Family University.
The Gillespie-orchestrated offensive output left Daly with the most regret Sunday.
"We should've been better defensively," said the senior guard, who scored 12 points. "It was a bad effort."
In part, but it also reflected a tremendous shooting night from a Wood side with a propensity for punishing opponents that allow too many open looks. The Vikings (8-3, 2-1 Catholic) shot 55.1 percent from the field (27-for-49) and a red-hot 15-for-25 in the second half.
Gillespie fueled the attack, accumulating 28 points on 9-for-13 shooting and dishing seven assists. He and Tyree Pickron (16) points were each 4-for-7 from beyond the arc.
With Andrew Funk (12 points) and Matt Cerruti (11 points, all in the second half) knocking down their open shots, the Vikings possessed the necessary scoring punch.
(click on this link for the full article)