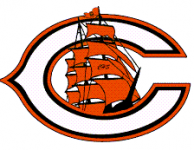 By Terry Thomas
Chester (9-1, 6-0) claimed their 4th consecutive Undefeated Del Val League Championship with an easy 55-31 victory over the host Chichester Eagles. Karell Watkins and Fareed Burton Jr closed the regular season by posting double-double. Watkins tallied 26 points and 16 and Burton contributed 13 points and 10 rebounds. The Eagles could not penetrate the Clipper defense in the opening quarter and the dynamic duo each scored 6 points as the Clippers led 12-4 at the end of the quarter.
Chester stayed locked-in defensively in the 2nd quarter resulting in a 16-4 run capped off with a Jameel Burton Jr assist to Shaquan Horsey at the 2-minute mark. Chester – 28, Chichester – 8. Jameel scored on three consecutive possessions for 6 of his 7 points. Freshman Kyree Womack contributed a bucket along with Fareed and four points from Watkins. The Clippers lead 28-11 at intermission.
The Clippers maintained their focus in the third quarter with a 20-7 outburst. Fareed stripped the ball and passed a dime to Watkins and at the 3:00 mark the "Mercy Rule" was invoked, Chester up 48-18. During this stretch, Watkins dominated with 14 of the 20 points including connecting on 5 of 5 free throws. The team accounted for 5 assists on the 7 made baskets during the run. Qadir Lowrie contributed a trey and Fareed and Isaiah Freeman each chimed in with a bucket. The Eagles capitalized on the Chester miscues to close the gap at the end of the quarter. Chester – 50, Chichester – 27.
With the clock running in the final 8 minutes, neither team appeared focused to play. Fareed dropped a trey and Horsey added a put-back for the Clippers final scoring.
Fareed also added 7 assists, a blocked shot and a career high 7 steals. Watkins added an assist taking him over the 100-career assist mark to go along with his plus 1000 points, 700 rebounds and 100 steals. Shaquan Horsey playing his first quarter plus since his injury chimed in with 2 blocked shots, 1 steal and a season high 6 rebounds.
With today's win, Coach Taylor cracks the Top 10 on Chester's All-Time Boys Basketball Coaches Win List. He sits at #10 with 73 wins and is #9 in Winning Percentage at 77.7%. In his fourth season, his overall record is 73-21. Dating back to the 1992-1993 season, Coach Taylor is the first to achieve 4 consecutive Undefeated League Championships. Coach Fred Pickett won 3 consecutive undefeated championships on two occasions (1999-2001 and 2006-2008) and Coach Larry Yarbray Sr. accomplished the 3-peat once (2011-2013).
The team will await the results of the District-1 Tournament Seeding Meeting on Wednesday, March 3rd to determine its Seed and Opponent in the upcoming 5A Tournament.