Tomlin's defense locks up Haven's Edwards and states berth for Penncrest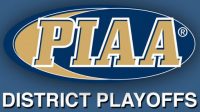 By Matthew DeGeorge
On any given night, Marquis Tomlin can occupy any number of roles in the Penncrest backcourt. Some nights, it's as the shutdown defender. Others, he's directing the offense at the point. Sometimes, he's playing off the ball, ready to knock down shots.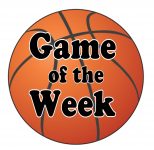 Saturday night, with point guard Saahir Lee out injured and Aidan Carroll sitting with early foul trouble, it wasn't an either/or situation. Tomlin would have to do all three.
And did he ever.
Tomlin led all scorers with 16 points, but his lock-down defense on Strath Haven's Luke Edwards made the difference in a 43-34 win for the third-seeded Lions in the District 1 Class 5A quarterfinals.
The victory sends Penncrest (21-6) to its fourth straight state tournament and fifth in six seasons. The Lions take on No. 10 Penn Wood, which upended No. 2 Holy Ghost Prep, 69-59, in Wednesday's semifinal, at 6 p.m. at Norristown High School.
Sixth-seeded Strath Haven (16-9) will make states if it wins at Holy Ghost Wednesday in playbacks.
(click on this link for the full story)
Webmaster's note: Missed the game? Listen to the entire game on our archive file listed below. Go to our Broadcast Archives page for all game archives.
Podcast: Play in new window | Download