Randolph, Diggins too much for Haven as Wood advances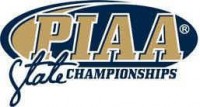 By Matt Smith
Marcus Randolph smiled and turned to Rashool Diggins following Archbishop Wood's PIAA Class 5A tournament opener Friday night at Bonner-Prendergast.
"I'm not going to lie to you," said Randolph, the Vikings' outstanding junior guard/forward. "That's the best player I've ever played with."
Although he didn't say it, Randolph was speaking on behalf of the entire Vikings basketball team. After all, it's no wonder why Diggins is one of the most sought-after Division 1 prospects in the state.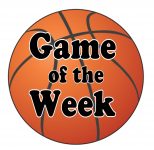 Diggins and Randolph were unstoppable during Wood's third-quarter outburst, combining for 20 of their squad's 27 points.
"We had to put it together," Randolph said.
It took a while, but the District 12 champion Vikings eventually did just that, and ran away with a 72-45 win over Strath Haven.
The result was expected, but credit goes to the Panthers, who were the sixth-place team from District 1. Haven gave the heavily favored Vikings all they could handle for one half.
"They slowed it down on us, they were playing their game in the first half," said Diggins, who amassed 17 points on 6-for-12 shooting from the floor. "We had to come out and play our tempo, push the ball, make them pay for their misses. We had to attack and play our tempo."
(click on this link for the full story)
Webmaster's note: Missed the game? Listen to the entire game on our archive file listed below. Go to our Broadcast Archives page for all game archives.
Podcast: Play in new window | Download