District 1 – 1A Playoffs: Chester Charter rallies for first district crown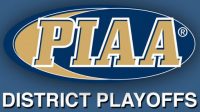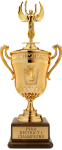 By Mitchell Gladstone
Three years ago, Chester Charter didn't exist.
But when the school opened up just two miles down 9th Street from Chester High, there were going to be expectations. That's just what happens when you play in a community that can lay claim to eight PIAA state championships and another 10 runner-up finishes.
The question was how the Sabers were going to live up to those expectations.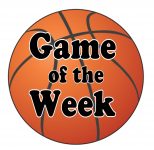 It started by building a program. Chester Charter played nine guys Saturday afternoon, all of whom were juniors or seniors.
Then came challenging themselves. The Sabers took on much bigger schools like Penncrest, West Chester East and Unionville, only to get blown out.
But it's all lead to winning, and with its second victory of the season against The Christian Academy, Chester Charter secured its first District 1 Class 1A title in school history. After trailing by as many as 10 in the second quarter, the No. 2 seed Sabers surged with a 16-4 spurt out of the half and took down the top-seeded Crusaders 63-56 at Lower Merion.
"It means everything for our school," coach Daniel Spangler said of winning the district crown. "If you know the city of Chester, they support us almost as much as they support Chester High. We're still new on the scene, but we're getting a lot of love from the city."
(click on this link for the full story)
Webmaster's note: Missed the game? Listen to the entire game on our archive file listed below. Go to our Broadcast Archives page for all game archives.
Podcast: Play in new window | Download