By Matthew De George
Larry Yarbray's tenure at one of the state's premier basketball programs has ended.
Per a source, Yarbray's contract will not renewed by Chester High School, ending his nine-year term as the Clippers head boys basketball coach.
Yarbray went 214-53 since taking over from the late Fred Pickett in 2008. He led Chester to back-to-back PIAA titles in 2011 and 2012, the latter a perfect 32-0 season led by current Brooklyn Nets forward Rondae Hollis-Jefferson. The Clippers lost in the state final the following year to Lower Merion and made the state semifinals in 2014.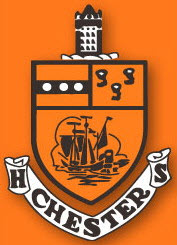 Yarbray oversaw a disastrous 2014-15 season in which the Clippers stumbled to a 14-11 record following the injury of All-Delco point guard Khaleeq Campbell, the first time since 1992-93 that the Clippers failed to make the state tournament. The 2016-17 Clippers went 22-7 but needed playbacks to reach the PIAA Class 5A tournament after a homecourt loss to Upper Merion. Chester's season ended in double-overtime at the hands of Abington Heights, 65-61, March 19.
Yarbray's winning percentage of 80.1 is nearly identical of that of his mentor Pickett (80.5), though in four fewer seasons. It's also in line with previous Chester greats like Alonzo Lewis (77.9) and Cliff Wilson (79.9) over comparable tenures.
Yarbray is a 1988 grad of Chester High. An All-Delco guard as a senior, he went on to play at Coppin State.