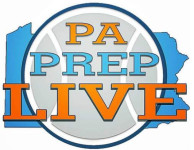 By Matthew DeGeorge
All the occupants of Bonner & Prendergast's gym were united in one notion Sunday afternoon. Whether wearing Roman Catholic purple and gold or Bonner green, had they been paying even an inkling of attention to the scintillating rematch of last year's Catholic League final, they knew where the ball would go with Bonner down one point and 18 seconds remaining.Somehow, some way, the ball would find Isaiah Wong.
And if that happened, the Friars stood a better than average chance of avenging that result from last February.
Wong delivered, his banked-in runner with six seconds to play spelling the difference in a 59-58 win for Bonner & Prendergast.
"On and off the court, everybody knows it's coming to me," Wong said. "But it's on me to make the play because everybody knows they're going to try to triple-team me, try putting the whole team on me. It's on me to just figure out what shot I'm going to take for the best percentage. I felt like I did a good job."