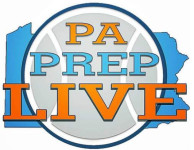 By Bruce Adams
Four days after earning their first PIAA tournament win in program history, Bonner & Prendergast's boys revealed themselves as viable state contenders via a 93-73 victory over William Penn York in the second round of the PIAA Class 5A tournament Tuesday night at the Geigle Complex.
With the victory, the District 12 champions (24-4) now will face District 11 champs Allentown Central Catholic (25-4) in the state quarterfinals Friday. Allentown CC edged Dallas, the second seed from District 2, 61-59, in double overtime Tuesday.
Against William Penn, the Friars relied on a red-hot second quarter to make the difference, outscoring their opponent 25-10. Speaking of scoring, Bonner & Prendie's 6-foot-3 junior guard Isaiah Wong followed up his great performance last Friday night against New Oxford (22 points, 12 rebounds, seven steals) with a 32-point effort Tuesday.
(click on this link for the full story)