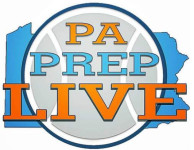 By Ed Morlock
Wissahckon opens the PIAA Class-5A state playoffs against Archbishop Carroll at 8 p.m. Friday night at Bensalem High School.
The (1-3) Trojans haven't played the (12-3) Patriots since beating them in 2011, but head coach Kyle Wilson and his team know what they're up against.
"They're a tough team," Wilson said. "It's what we'd expect out of the (Philadelphia) Catholic League. They've got a solid five or six guys deep of talent. They're disciplined, skilled. A few guys have D-1 offers. Strong caliber of play."
Carroll has four players who averaged double figures in the always-competitve Catholic League. Senior forward Keyon Butler (second team All-Catholic) led the way with 15.8 points, sophomore guard AJ Hoggard (first team All-Catholic) had 14.8, senior guard Justin Anderson (second team All-Catholic) 13.5 and junior guard Luke House 12.3.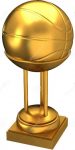 "You basically talk to your guys about of all games you want to come up with your best defensive game, this is going to be it," Wilson said. "When you know you're facing a squad that's that deep and talented, you want a little bit of luck on your side. Maybe some of the shots aren't falling, maybe they're not hitting the boards. There's somewhere we have to win some of those battles — whether it's on the boards, whether it's defensively, offensively. Our goal is to have them play more of our style of basketball."
(click on this link for the full story and more playoff game previews)