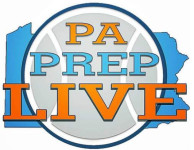 By Steve Sherman
From the beginning of the season, Wissahickon set its sights on making its way to Temple University, the site of the District 1 Class 5A semifinals and final.
Make that mission accomplished, as the fourth-seeded Trojans have won their first two playoffs to earn a berth in the D1 semifinal set for 7:30 p.m. Wednesday, Feb. 28 at the Liacouras Center vs. top-seeded Penncrest. No. 2 Bishop Shanahan will take on No. 3 Chester in the other semifinal set for 6 p.m.
Unlike Wednesday's D-1 5A opener when Wissahickon starters Zach Reiner, Eddie Fortescue and Anthony Lawrence all reached double digits in a lopsided win over 13th-seeded Strath Haven, the Trojans had an off night shooting and had to rely on a pair of reserves in order to get past fifth-seeded Great Valley whose best player Liam Ward exploded for 27 points including 13 in the second quarter to send the visiting Patriots into the locker room with a 2-point lead.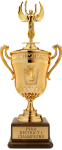 The Trojans received 21 points off the bench from senior Donovan Oliphant (8 points, 5 rebounds) and 6-4 sophomore Carmen Ostroski (13 points, 3 rebounds) and won 55-48 Saturday night on their home court.
(click on this link for the full story)
Webmaster's note: The Penncrest vs Wissahickon game is our Game-of-the-Week and can be heard LIVE this Wednesday on Delcohoops.com!