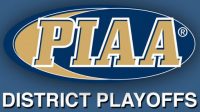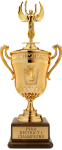 By Mitchell Gladstone
Before each game, West Chester East assistant coach Rodney Duncan had a routine.
He'd pull out his silver medal from the 2019 district playoffs and throw it on the ground in the Vikings' locker room.
It was a reminder — not just of what East had failed to accomplish last season, but also what they were chasing this year.
And 365 days later, the Vikings came full circle, turning silver into gold.
Led by another dominant all-around showing from senior Andrew Carr, West Chester East captured its first title in school history, surging past Penn Wood 67-43 at the Liacouras Center Saturday afternoon in the Class 5A final.
Carr, who scored 9 of the Vikings' 11 second-quarter points en route to a game-high 22, established himself on the defensive end out of the locker room — the Delaware signee logged five blocks in the third quarter and added a dozen rebounds on the game.
(click on this link for the full story)
Webmaster's note: Missed the game? Listen to the entire game on our archive file listed below. Go to our Broadcast Archives page for all game archives.