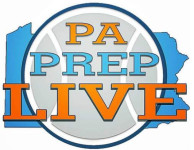 By Matthew De George
Garnet Valley had a win for the ages Tuesday against Lower Merion.
Friday against Upper Darby was a different story.
Noah Walker scored 24 points, and Mamadou Toure added 14 as the Royals pulled a 68-67 upset of the host Jaguars Friday night in the Central League.
Magd Adelwehab added 12 points for the Royals (5-11, 4-8), who have won four straight games.
Austin Laughlin, Tuesday's hero, brought his "A" game again with 33 points, including five 3-pointers. He canned a triple with four seconds left to get Garnet Valley within one, but couldn't replicate the game-tying/game-winning double of Tuesday's win against the Aces.
Brandon Starr added 15 points for GV (12-6, 7-5).
Elsewhere in the Central League: