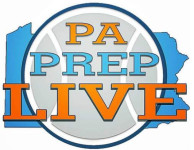 By Matthew DeGeorge
With a minute to play, Greg Vlassopoulos figured it was a good time to take over Tuesday night.
Vlassopoulos had a dunk to get Garnet Valley within one point in the final minute, then calmly sunk a pair of free throws to send the Jaguars past host Conestoga, 54-53, in the Central League opener for both teams.
Vlassopoulos finished with a game-high 22 points. Neel Beniwal added 12 points, and Cade Brennan chipped in seven for the Jags (2-0, 1-0).
Also in the Central League: