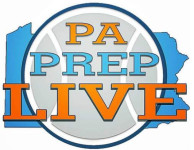 By Matthew DeGeorge
In the two years since Springfield's last visit to Haverford, the situations for coaches Kevin McCormick and Keith Heinerichs have flipped 180 degrees.Then, in December 2016, the Fords tasked a group of freshmen and sophomores with navigating what became a one-win season. The Cougars were on the path to a state tournament berth.
Two seasons later, as the pendulum of time and the vagaries of age-group cohorts have swung, the roles were diametrically reversed Saturday. On one side was Heinerichs with a team in District 1 Class 6A playoff position. On the other stood McCormick, before a bench lacking a senior, staring at a 15th straight loss.
After spotting the Fords 22 points, that loss fell duly into place, a 66-36 victory for Haverford in an odd, frame-shifted before-and-after portrait.
(click on this link for more game stories and scores)