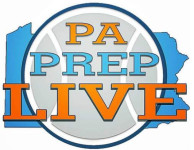 By Matthew DeGeorge
The options for Penncrest on the final possession of a one-score game have become streamlined in recent weeks. It's one of the few benefits of three starters sitting out injured.
The plan, down two points with 30 seconds to play Sunday against Chester, wasn't to have Isiah Rice dribble into a crowd and lose the ball. Nor was it to have leading scorer Malcolm Williams standing flat-footed 38 feet from the basket, more ready to foul if a Clipper emerged with the ball than to shoot if a Lion recovered it
But like so much else in the Lions' holiday break, when things haven't gone to plan, they've found a way.
Marquis Tomlin buried a long 3-pointer with 2.3 seconds to play, sending Penncrest to a 47-46 win over Chester in the Pete and Jameer Nelson Classic at Widener University.
After falling to the court under pressure from Chester guard Rahmee Gilbert, Rice had the presence of mind to shovel the ball to Tomlin, standing two strides behind the arc. Tomlin's triple splashed home, giving him a career-high 16 points and about as easy of a decision for game MVP honors as the three-day showcase has had.