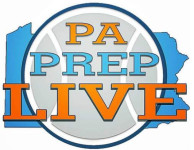 By Matthew DeGeorge
On a team of underclassmen that has been together for just a few months, Aaron Thompson looms large for Glen Mills.So as his Battlin' Bulls saw a 17-point lead over Chichester whittled away to four Thursday afternoon and some of the younger members of the backcourt falter under the late-game strain, Thompson knew he'd be the one to stop the bleeding.
"I just try to get my teammates together," Thompson said. "They look at me as a captain on this team, so I just try to bring them together, tell them to slow it down."
Thompson's stabilizing force helped tamp down Chi's surge, powering Glen Mills to a 53-37 win.
The Eagles used a 9-0 run bridging the third and fourth quarters to claw within four points at 38-34, a comeback aided by 10 Glen Mills turnovers on 12 trips up the court. But the game-changing calm came from Thompson, the 6-4 forward.