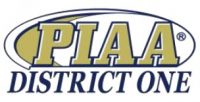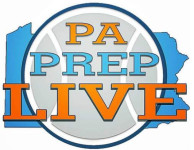 By Steve Moore
The Sun Valley lead over Unionville, which was 11 points at halftime, had been cut down to one. 
The large Unionville crowd was making the bleachers shake, and a lesser team would not have been excused it it succumbed to the pressure.
But Sun Valley has proven this season that it is far from a "lesser team."
Vinny DeAngelo took a feed from Dom Valente and buried a three, for three of his game high 34 points, in a stellar performance that also included five rebounds and four assists, as the Vanguards held on and defeated the Indians, 60-46, Saturday night in the quarterfinal round of the District 1 Class 5A playoffs.
The win puts Sun Valley (17-7) into Wednesday night's semifinal against Pottsgrove at Norristown High School at 5:30 p.m. The win also puts Sun Valley into the PIAA Class 5A playoffs for the second year in a row. Unionville will travel to Holy Ghost Prep in the playback round Wednesday at 7 p.m. A win there would secure a state berth, while a loss would end Unionville's season.