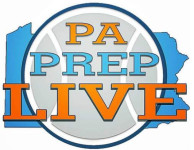 By Bruce Adams
Sun Valley basketball fans were treated to a double dose of long-awaited celebration Wednesday evening.
Not only did the Vanguards clinch their first PIAA state tourney berth since 1990 with a 47-41 win against West Chester Rustin, but Sun Valley junior guard Vinny DeAngelo joined the school's 1,000 point club.Sun Valley head coach Steve Maloney said, "This team has come a long way. Last year, we were 6-16, and this season, instead of looking at a long-range goal we've been focusing on getting to the next quarter, then getting to the next game. But this is a great group of kids – they were in the gym for off-season workouts 15 minutes before I was.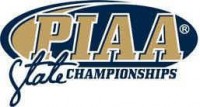 "And we didn't expect Vinny to reach 1,000 points this year, but his scoring just took off this season. He's not afraid to share the ball – he's a special person."
Following the Vanguards' historic win, a post-game ceremony was held for DeAngelo. One of the celebrants was his older sister Gia, a former 1,000 point scorer at Sun Valley.
"She congratulated me, gave me a hug, and said, 'Welcome to the club,'" said DeAngelo, who scored 20 points Wednesday night and now has 1,001 career points. "Reaching the 1,000 point mark was cool, but getting to States is awesome."