By Corey Sharp
Steve Payne's driving layup with five seconds remaining in overtime gave the Lower Merion boys' basketball team an 88-86 triumph Saturday over Manheim Township in the PIAA Class 6A first round.
Payne finished with a game-high 26 points, while Jack Forrest added 16 points. Julian Hairston, Harrison Klevan, and Josh Martin all reached double figures for the Aces. Lower Merion will play Neshaminy on Wednesday.
In other 6A action, Trevor Wall shot 8 of 14 from the field for 21 points as St. Joseph's Prep topped Northampton, 62-57. Ed Croswell contributed a double-double with 12 points and 11 rebounds for the Hawks. Aidan Ellwood led all scorers with 28 points for Northampton but was held to just two points in the second half. St. Joseph's Prep will take on Abington on Wednesday.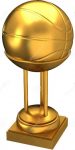 Ahmin Williams led a balanced Plymouth Whitemarsh attack with 15 points in a 71-47 victory over Dallastown. Ahmad Williams, Ish Horn, Alan Glover, and Danny Cooper all scored in double figures for the Colonials. Plymouth Whitemarsh will battle Roman Catholic on Wednesday.
Chris Arcidiacono poured in 27 points as Neshaminy knocked off East Stroudsburg, 62-47. Anthony Papeo added 15 points for the Redskins. Neshaminy will battle Lower Merion on Wednesday.