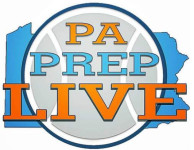 With one of its best players out due to illness, Garnet Valley leaned on the offensive exploits of Austin Laughlin in Saturday's 69-55 triumph over Collegium Charter.
Laughlin picked up the slack and then some as Brandon Starr was unable to play. For the third time this season, Laughlin eclipsed the 30-point mark, scoring 33 points on eight field goals, including four from long distance. He was 10-for-12 at the charity stripe.
Connor O'Brien added 12 points and Danny Guy contributed 11 for the Jaguars (10-4).
Chester 67, Harrisburg 54 >> The Clippers (9-2) went on a 15-2 run in overtime, shooting 9-for-9 at the free-throw line. Jamar Sudan had six of his 20 points at the stripe and Jordan Camper finished with 10 points, 11 rebounds and five blocks. Michael Smith (15 points) and Brian Randolph (10) also played well for the Clippers.
In other nonleague action: