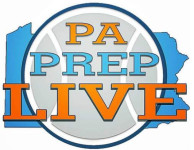 By PAPrepLive
Danny Roe scored 20 points Monday, including a critical late 3-pointer, lifting Haverford to a come-from-behind, 63-62 victory over Garnet Valley to introduce a little chaos into the Central League standings.
Roe drained four 3-point shots. J.T. Smyth added 17 points, including three 3-pointers. The Fords (8-12, 6-9) made 11 3-pointers and outscored the Jags, 22-14, in the fourth quarter. Garnet Valley shot 1-for-4 from the line in the final eight minutes.
Austin Laughlin tabbed 34 points for Garnet Valley, which fell to 16-6, 10-5 in the Central League and a three-way tie for third place with Upper Darby and Conestoga. The Jags play Conestoga Wednesday.
Greg Vlassopoulos added 14 points, and Cade Brennan provided 11 for Garnet Valley.
Also in the Central League: