By Eugene Rapay
For the second straight year, Ridley and Conestoga met for the Central League title game.
And for the second straight time, Ridley took home the trophy.
The Raiders were dominant from start to finish en route to a 62-38 win over the Pioneers.
"It's not easy to win a league title," Ridley head coach Mike Snyder said. "We've got 12 teams in our league that are very good teams, so anytime we can get an opportunity to win a league title it's special. It's not easy to win one. To get two in a row is a testament to the players we've had."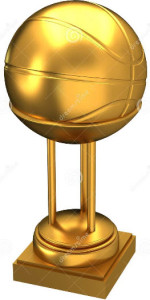 Not only does the win mark the Green Raiders' successful defense of their championship, but also the finishing touches on their perfect campaign in league play. It was hard enough to come back and win again, let alone do it undefeated.
Thanks to finishing the regular-season undefeated, Ridley was granted a bye into the league's final while Conestoga had to get past Strath Haven on Saturday for the right to the rematch. The rest made Snyder uneasy going into Monday night.