By Delcohoops.com Staff
High school basketball at it's best is certainly the PIAA playoffs.  The first rounds have been set, beginning tonight, and will continue through the District One Finals and then on to the coveted PIAA State Championship series.
There are two ways on Delcohoops.com you can track what is going on in the playoffs.  Our Schedule page will show all Delaware County playoff games.  We will show the teams playing and game locations as well as start times.  Our PIAA District One Playoff Brackets page (click on the D1 logo on the right hand side of this page) will allow you to look at all brackets which involve Delaware County teams as well as all other scheduled playoff games.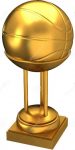 Of course we'll be broadcasting at least one playoff game a week as the Delaware County teams continue in the playoffs.
A note to fans who own small businesses in the area.  Costs to broadcast these games are much higher due to fees required by the PIAA. The PIAA fees alone can be as high as $200 a game.  If you would like to support our broadcast efforts drop us a note at delcohoops@aol.com for per game pricing information.
A note to Athletic Directors, Coaches, fans and family of non-Delaware County teams. As teams advance (and are sadly eliminated) our broadcast crew is looking to broadcast games, when available, outside our area.  If you would like us to consider broadcasting your playoff game, and are willing to pay the PIAA fees involved, we would be happy to consider your request. Send your request to delcohoops@aol.com.