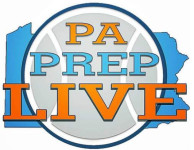 By Bob Grotz
Critics could say that Penncrest cruised to a 67-36 win over Pottstown Thursday in the first round of the District 1 Class 5A playoffs largely because the Trojans didn't walk into Kaufman Gymnasium until 11 minutes before the scheduled tipoff.Certainly, it didn't help the visitors. A couple of wrong turns in the height of rush hour traffic when you've committed to Route 202 in King of Prussia can ruin anybody's evening.
Just don't try selling the theory to Lions senior Malcolm Williams, who said the difference between the fourth-seeded Lions and their 13th-seeded opponent was hanging in the rafters.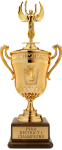 Williams nodded toward the 2017 and 2018 District 1 basketball championship banners won by the Lions, after he had scored 26 points Thursday, two more than the Trojans managed through three quarters. There never was a doubt in his mind that the Lions would live to play another day.