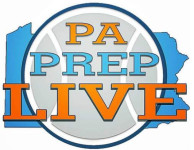 By Bob Grotz
A few minutes from the Shady Maple, where the all-you-can-eat smorgasbord can put a smile on the sourest faces, Penncrest was living the basketball dream.
The Lions were doing just about everything right in their second round PIAA Class 5A tournament game with Northeastern. They owned a 16-point lead in the first minute of the fourth quarter at Garden Spot High, dead scoreboard bulbs notwithstanding.
And then it happened.
The Bobcats erupted for 32 points, much of it off full-court trapping pressure, to secure a 63-60 victory and a date with Abington Heights in the quarterfinals.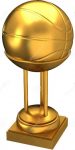 "We picked a very bad time to play our worst quarter of basketball in two years," Lions coach Mike Doyle said. "Give them credit. We didn't do what we normally do. I told our guys during a timeout that this style we were playing against was in our wheelhouse. Teams have tried to speed us out and get us out of comfort zone. And we've responded for two years. And we came up eight minutes short."
The Lions (26-4) lost despite a game-high 27 points by senior Tyler Norwood, who the Bobcats kept away from the ball for a chunk of the final frame. With a few seconds left, the Lions got it to Norwood for a last shot. The 50-footer hit the back of the rim.