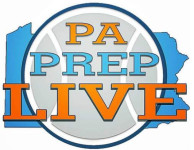 By Chris Masse
One by one, dejected Penn Wood players exited the locker room. The Patriots did not think their season would end this way. That they made huge strides this season was little consolation.
Penn Wood furiously fought Williamsport Saturday at Milton, but could never generate offensive consistency and lost their PIAA Class 5A tournament opener, 59-41. Still, as disappointed as the Patriots were, Saturday may have provided more of a beginning than an end. The Patriots reached the state tournament for the first time since 2011 and laid a foundation that could again make them a perennial District 1 title contender.
The loss stings, but Penn Wood sure went on an impressive journey.
"The kids put in a lot of work and it was great to see them get rewarded for all their hard work," Penn Wood coach Matt Lindeman said. "They've come a long way just in a year from where we were last year. It was a lot of fun and I'm proud of all the hard work and success they had this year."
Williamsport (21-4) won its 14th straight game and the District 2-4 champions advanced to Wednesday's second round against William Allen. Penn Wood finished a resurgent season and laid the foundation for future success. The Patriots captured the 2009 state championship and reached the state final a year later. But Penn Wood could not build on that success the next few seasons and finished a game shy of reaching the state tournament last year.
That is why what this Penn Wood team achieved could carry on beyond this season. The Patriots broke through again and this team that included five senior starters led the way.
(click on this link for the full article)