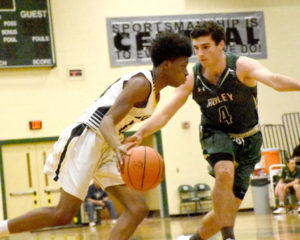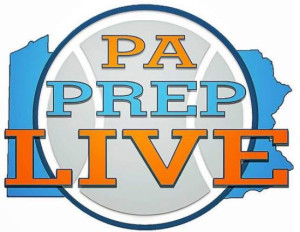 By Matthew De George
A season ago, Jaye'Lyn Peebles was likely to be the name jumping off the page of a Cardinal O'Hara boxscore, with his propensity for offensive outbursts. Just as often, though, that game would go down as an O'Hara setback.
This season, under new coach Jason Harrigan, Peebles' role is similar. But individually and collectively, the Lions have developed a new degree of consistency, which showed through in Wednesday's 60-41 win over Interboro in the consolation game of the Ridley Holiday Tournament.
Peebles, who didn't start by coach's decision, poured in his obligatory 17 points, his eighth straight double-figure game to begin the season. But needing just 12 field-goal attempts, Peebles managed to produce his points within the framework of a balanced and productive O'Hara offense, his personal rising tide lifting all the O'Hara boats.
Through eight games, Peebles' scoring average has risen from last year's mark at 18.8 points per game. He finished the 2015-16 season pouring in 15.5 points per contest, and stood at an even 17 by the end of last year's holiday tournament, for a 4-5 O'Hara team that lost 11 of its last 13. Peebles is also accounting for a larger share of points (38.3 percent of O'Hara's scoring as opposed to 37.4 a season ago).
But he's doing so while more efficiently integrating those around him. Last season, only three Lions averaged greater than three points per game; this year, there are five. And Wednesday, all 10 Lions who saw the court scored, with eight recording field goals.
(click on this link for the full article)