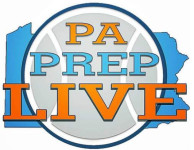 By Matthew DeGeorge
The conversations in the Delco Christian locker room at halftime Tuesday night weren't overly pleasant. Not after a second quarter in which the Knights scored just six points and surrendered the final six of the half to visiting Morrisville.But the message that emerged from the summit was well imparted.
"Effort was the main key of our success in the second half because the first half was very sloppy," DC forward Obinna Nwobodo said. "I think that we all just needed to give effort and it had to come from someone, so I thought, why not me?"
At times in the second half, Morrisville was probably thinking, how about someone — anyone — other than Nwobodo for a change?
He scored 15 of his 16 points after the break and added 13 rebounds as the Knights dominated the boards in a 59-50 Bicentennial League win, their fourth straight victory.