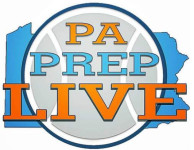 By Eddie Levin
When the PIAA District 1 Class 5A brackets were released on February 12, the last team Penncrest coach Mike Doyle wanted to see was Harriton — and for good reason.
The last time Harriton traveled to Penncrest, the Rams defeated the hosts while scoring 69 points — a season high allowed by the Lions.
"You are the No. 3 seed and you have to play a team that beat you in your home gym by eight points two weeks ago," Doyle said. "It was the one team we did not want to play but the draw tells you how strong the Central League is. Jesse (Rappaport) does a great job with his team."
Rappaport, the Harriton coach, responded in kind.
"We talked about it. Coach Doyle and I are friends," Rappaport said. "We didn't want them and they didn't want us but this is the way it is. It's a point system and you play who is front of you."
With 10 days to prepare for their district opener, the Lions turned their focus to defense, which turned out to be the right approach in holding off a game Harriton squad, 51-44, in front of a raucous home crowd.
"It means a lot," said junior guard Tyler Norwood, who finished with a game-high 23 points. "We wanted to get the seniors to Temple University (site of district semifinals) before they go out and we got one step closer tonight."
"Our key tonight was to guard," said senior Justin Ross, who chipped in 14 points. "We gave up the most points all season the last time we played Harriton so we knew if we played defense we would be fine."
With the win, Penncrest (17-7) will host 11th-seeded Wissahickon Saturday, after the Trojans' 67-48 upset of No. 6 seed Phoenixville.
(click on this link for the full article)