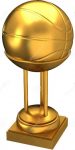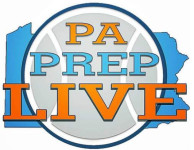 By Matthew DeGeorge
In the minds of many around the Penncrest boys basketball program, the number 1,551 loomed large this season.For Tyler Norwood, the only one who ultimately had the power to vault that historic standard, it would be more of a byproduct than a long-term goal, merely something that might happen one day if Norwood accomplished many more granular goals.
"Every night, I just went out and played basketball," Norwood said Sunday. "I didn't really worry about if I was breaking a record or not. All I worry about is winning championships. It just so happened that I was close and able to do that."
Sunday, Norwood was able to do both.
The Penncrest senior guard and reigning Daily Times Boys Basketball Player of the Year scored a game-high 22 points to get past Upper Darby, 52-39, in the Central League semifinals at Marple Newtown and set the Penncrest all-time scoring mark.
(click on this link for the full story)
Webmaster note:  Delcohoops.com will broadcast LIVE the Central League Basketball Championship game between Penncrest and Lower Merion. Our broadcast will begin at 7:45 PM.