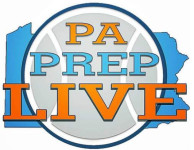 By Mathew De George
Tyler Norwood has another line item to put on his resume.
The 2016-17 Daily Times Boys Basketball Player of the Year was voted second team all-state in Class 5A, as selected by members of the media.
Norwood averaged 23.0 points per game for District 1 champion Penncrest. The junior guard is getting a number of low Division I looks after a breakout campaign that included his 1,000th career point.
Also on the second team is All-Delco John Harrar of Strath Haven, who averaged 19.5 points per game in earning Central League MVP honors. Chester's Jamar Sudan is on the third team in Class 5A.
Episcopal Academy's run to a share of the Inter-Ac title yielded a pair of second team picks on the Class 4A team. Forward Nick Alikakos, who averaged 17.0 points per game, and point guard Conner Delaney (18.8 ppg) got the nod. Both were recognized as All-Delcos. Alikakos will continue his career at the United States Naval Academy, while Delaney is ticketed for Johns Hopkins.
Villanova signees Collin Gillespie of Archbishop Wood and Dhamir Cosby-Roundtree also earned all-state honors in their respective classes.
Gillespie, a 6-2 guard, was named Class 5A Player of the year after leading the Vikings (28-3) to the PIAA title in that classification. Gillespie averaged 22.7 points per game and guided Wood to 22 straight wins to close the season. Wood's John Mosco was selected as the Class 5A Coach of the Year.
Cosby-Roudtree, a 6-8 senior forward, teamed with Class 3A Player of the Year Quade Green to lead the Saints to the PIAA crown. Cosby-Rountree averaged 16.6 points per game, while Neumann-Goretti coach Carl Arrigale was named Class 3A Coach of the Year.
The players and coaches of the year had a decidedly Eastern PA flavor. Reading's Lonnie Walker IV and Rick Perez earned Class 6A Player and Coach of the Year honors, respectively. Daron Russell and Andre Noble of Imhotep Charter were the Player and Coach of the Year in Class 4A. Tamir Green of Constitution was the Class 2A Player of the Year, while Win Palmer of Sewickley was the Coach of the Year. Kevin Anderson from St. John Neumann in Williamsport was the Class 1A Player of the Year, while Rick Mancino of Kennedy Catholic was the Coach of the Year.