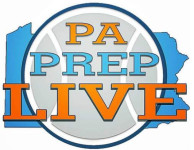 By Matthew DeGeorge
It's hard to say how much Haverford School, with its unbeaten record, has missed Jameer Nelson Jr. But the Fords are certainly glad to have the Saint Joseph's commit back.
Nelson scored 11 points in his return after six weeks out with a knee injury as the Fords picked up win No. 16 in a 74-60 victory over Springside Chestnut Hill.
Christian Ray led the way again with 29 points. Asim Richards chipped in 13 and Jameel Brown added nine for the Fords (16-0, 4-0 Inter-Ac), who get stronger ahead of their showdown with fellow league unbeaten Malvern Prep Friday to end the first turn of the home-and-home Inter-Ac slate.
Also in the Inter-Ac: