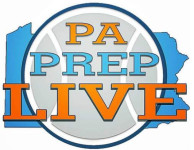 By Matt Smith
Garnet Valley is going to work on its foul shooting in practice this week. It is one of the few basketball teams remaining in Pennsylvania that can say such a thing.
Despite shooting 55.8 percent from the floor (19-for-34) in a PIAA Class 6A semifinal at Plymouth-Whitemarsh High School Monday night, the Jaguars incurred some problems at the charity stripe. Eight missed freebies had left the window cracked for Neshaminy, which had trailed by eight points with 45 seconds to play.
Amid the amplified roars of Neshaminy's student section, Jill Nagy stepped to the line with 8.5 seconds to go. The senior guard missed the first shot, but made the second to put GV ahead by three points.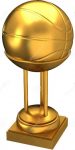 Neshaminy had a chance to tie. Senior guard Allison Harvey, who is probably the team's best 3-point shooter, had an open look from the corner. The ball went in and out of the basket. Brooke Mullin corralled the rebound, but time ran out before Mullin could kick the ball back out.
Garnet Valley claimed a 51-48 victory and is going to Hershey Friday night to play for the program's first state championship.