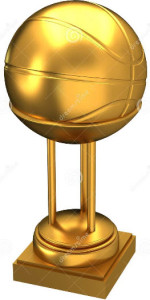 By Josh Verlin
Lower Merion made its return to the top of the Central League.
And the way the Aces did it left all those in attendance at Marple Newtown HS on Tuesday night thinking that they'll be heavy favorites to do it again for the next few seasons.
Behind standout performances from a trio of sophomores, Lower Merion stormed past Strath Haven for an 82-60 victory, cutting down the nets as league champions for the first time in three years.
"It's great — as a sophomore and just getting it for the seniors, feels great," wing Jack Forrest said.
Forrest (18 points), along with fellow second-year high schoolers Steve Payne (26 points) and Darryl Taylor (14 points), combined for over 70 percent of Lower Merion's scoring output. A 6-5 wing, Forrest had the most impressive all-around game, chipping in five steals, four assists and three rebounds while knocking down five 3-pointers.
Aside from the opening three minutes, which saw Strath Haven jump out to a 9-3 lead, Lower Merion was in complete control.
(click on this link for the full article)
(Webmaster's note: The Central League Championship game was our Game-of-the-Week and can be heard on our Archives link on the left hand side of the page.)