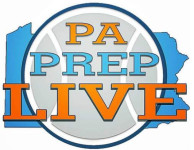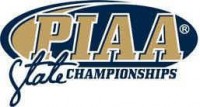 By Bruce Adams
Just four days after capturing its first District 1 title since the days of Kobe Bryant, Lower Merion came within an eyelash of defeating Archbishop Wood, the ninth-ranked boys' basketball team in the United States, in the PIAA 6A state semifinals Tuesday evening.
The Aces gave Archbishop Wood (19-0) an admirable battle at the Kobe Bryant Gymnasium, jumping out to an early 15-4 lead, and leading for much of the game. But in the end, the Vikings squeezed out a razor-thin 72-68 win.
Lower Merion head coach Gregg Downer said, "We try to say we don't play for close losses, but I think it was a heck of a high school game, the [Pennsylvania] Eastern final that was really a two-point game, lots of back-and-forth. We played with a lot of grit and a lot of determination. I'm not into close losses but I'm very proud of these kids. There's a lot of emotion in the air right now."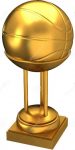 Downer and the other Lower Merion coaches spoke to the team at length after the game.
"We [coaches] told the players that we were very proud of them; we didn't think we would get much of a season in the pandemic, but we played 18 games and won the school's first district title in 25 years," said Downer. "We were a couple of minutes away from going to Hershey. It's an emotional time right now with the end of the season, but this was a really fun group to coach. I think these players really believed in themselves; they really thought they could do it."