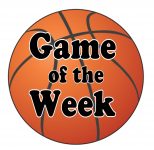 By Corey Sharp
Chester went into Lower Merion on fire, having won 14 straight games.
That streak ended as the Clippers gave the Aces everything they could handle, but No. 3 seed Lower Merion prevailed with a 67-59 victory over Chester in the PIAA District 1 Class 6A quarterfinals on Friday night.
Chester had Lower Merion on its heels after a 7-0 run cut the lead to one with two minutes left in the game. Darryl Taylor made two clutch free throws to give Lower Merion a 62-59 lead, and the Aces shot 5-for-6 from the line the rest of the way.
"It was kind of like a heavyweight fight," Lower Merion coach Gregg Downer said. "Chester is very known for their flurries [of runs]. We made our free throws and got a couple of critical stops."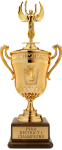 After the Aces took a 39-37 lead at intermission, Forrest delivered 15 of the team's 28 points in the second half.
"We always have to be aware of him going too many stretches without the ball," Downer said. "I think we force-fed him the ball a little late, which was good, and he came up big."
(click on this link for the full story)
Webmaster's note: The PIAA quarter-final 6A District One game between Chester and Lower Merion was our Game-of-the-Week and can be heard in its entirety below or on our Archived Broadcasts link listed in the menu at the top of our page.
Podcast: Play in new window | Download
Subscribe: RSS