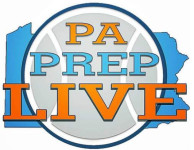 By Bruce Adams
The Lower Merion boys' basketball squad rolled into Conestoga's Gerry Gasser Gymnasium Tuesday evening with a perfect 14-0 Central League record and a healthy respect for the Pioneers, who lost to the Aces by only three points in the Kobe Bryant Gymnasium seven weeks ago.
"Our games against Conestoga are usually electric, very tight," said Lower Merion head coach Gregg Downer. "It's a good rivalry."
The electricity was flowing Tuesday evening in the Aces' 61-50 victory, and the first jolt was a 17-3 Conestoga run in the first six minutes."Conestoga always comes out hot, and they always play aggressive against us," said Lower Merion senior forward Jack Forrest, who scored 29 points Tuesday. "In my four years here, they have a great record against us in this gym. They're a great team, and they're really well coached."
The Pioneers' Milton Robinon and Connor Steele combined for 12 of Conestoga's 17 first quarter points; meanwhile, Lower Merion was missing underneath and not getting offensive rebounds.