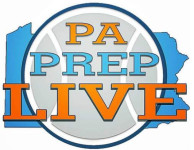 By Matthew DeGeorge
As an athletic director, B.J. Hogan is used to the comings and goings of coaches. Not many of them, however, were once his 11th-grade math teacher. And none that he's likely to encounter again will have the reputation and pedigree of Linus McGinty.
"It's amazing," Hogan said Tuesday. "You sit there and you look, I don't know how many coaches nowadays could last at a school 25 years and be that successful. … It's insane how successful he's been."
McGinty announced his retirement as the head girls basketball coach at Cardinal O'Hara Tuesday after 24 years at the school and over 800 career wins between O'Hara and Archbishop Carroll over the last four decades.
In the two dozen years at O'Hara, McGinty went 557-113, per the school, making the Catholic League final on 16 occasions and winning 11 titles, including the last two. He won 267 games in 12 seasons with Carroll, giving him 824 career wins.
At O'Hara, he mentored 14 Daily Times Players of the Year, three McDonald's All-Americans and more than 60 players who went on to play basketball in college, more than 40 at the Division I level.