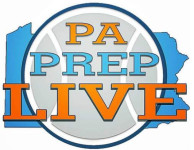 By Matthew DeGeorge
Two of the top offenses in Delaware County lived up to expectations Saturday afternoon.
Austin Laughlin poured in 36 points, and Greg Vlassopoulos added 19 as Garnet Valley overpowered Chichester, 93-82, in a nonleague contest.
Connor O'Brien added 17 points, and Cade Brennan chipped in 15 for the Jaguars (14-4), who broke open a 77-all tie for their fourth straight win. It's Garnet Valley's third 90-point game in its last four outings and fifth of the season.
DaQuan Granberry led Chichester with a season-high 34 points, including six 3-pointers, and 13 rebounds. Amiri Stewart contributed 13 points, and James Hendricks and D'Nadre Morgan supplied a dozen apiece for the Eagles (11-6).
In other nonleague action: