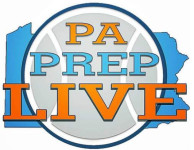 By Matthew De George
Justin Collins didn't leave the home bench two years ago, but not a detail escaped his grasp Wednesday night at Springfield High School.
Now a senior guard, Collins recounted in vivid detail all the highs and lows of the Cougars' last chance to play into states in 2015 against Penncrest — the 12-point fourth-quarter deficit they surmounted, the Lions' lights-out, 14-for-14 performance from the free-throw line in overtime to win, 58-53, without an extra-session field goal.
Collins, whose older brother Jordan was that team's leading scorer, even wistfully bounced his head recalling the number of bounces a late Mike Doyle 3-pointer took off rim before falling home to push the game to OT.
"Still, some of that stuff hurts," said Kyle Long, then the emergent freshman point guard, now the seasoned junior floor general.
For the current Cougars who experienced that star-crossed team's disappointment, the significance was instilled quickly. That near miss, from a special senior class, set the bar that they would be held to two years later. And having cleared that high hurdle to make the program's first states appearance since 2010 and ninth in school history, the Cougars are embracing the quest to determine their ride's culmination.
Springfield gets that chance Friday when the sixth seed from District 1 ventures to Hershey High School to take on District 3 runner-up Mechanicsburg in the first round of the PIAA Class 5A tournament. Tip-off is scheduled for 8 p.m. as the nightcap in a triple-header.
For the freshness of the memory, Collins and company describe the Penncrest game as a demon they've vanquished, more grateful for its motivation than haunted by its specter.
(click on this link for the full article)