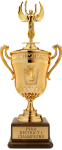 By Terry Toohey
Anabel Kreydt wasn't sure where she was supposed to be when teammate Rachel Conran stepped to the free throw line with 4.2 seconds left and Springfield clinging to a precarious one-point lead Wednesday night.
Should she set up for a possible rebound in the event of a miss or go back on defense and help prevent Mount St. Joseph's from getting a potential game-winning shot off before the buzzer?
"Usually, when there's that much time left, they tell me to get back,"Kreydt said.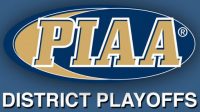 Kreydt, a sophomore, didn't want to leave anything to chance. So she asked head coach Ky McNichol for some guidance, just to be sure. McNichol told Kreydt to set up for a possible rebound.
The decision to keep Kreydt in for a rebound turned out to be a wise move. Conran missed the free throw but Kreydt tipped the ball enough that when MSJ's Kiersten Pumilia tracked it down and tried to make a play, she stepped on the sideline to give the ball back to the top-seeded Cougars with just 1.4 showing on the clock.