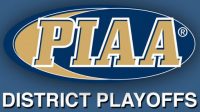 By Matt Smith
Anabel Kreydt's rise as a varsity starter for undefeated Springfield shouldn't come as a surprise.
Although she's only a sophomore, one might say she was born to ball.
Kreydt's tough defense and rebounding have helped Springfield to a perfect 16-0 record. Her lockdown coverage of Ridley's top scorers in Thursday's Central League final played a factor in the Cougars winning, 59-44.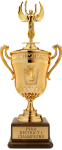 Oh, and Kreydt was effective on the offensive end, too, using her quickness and savvy to cut inside the paint and score on layups. She recorded all 10 of her points in the second half. Kreydt also rebounded well, blocked shots and forced turnovers. You could say she was the unsung hero who did it all Thursday, but she's been delivering all year for the Cougars.