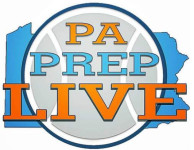 By Matthew De George
Way back in November, when Wayne Jones inquired about his son trying out for the freshman boys basketball team at Interboro, varsity coach Billy Rowe had other ideas.
With a staff grounded in special education, Rowe took one look at Colin — who has Down syndrome and a steadfast passion for hoops — and offered Wayne a different path. He'll be with us on varsity, Rowe said, on the practice court every day and on the bench as a manager. As for playing time, Rowe assured Wayne they'd figure out something down the road.
That path reached a touching milestone Saturday when Jones, a freshman guard, scored not one but two baskets, starting and ending a nonleague game with Sun Valley, in what went down as a 66-56 Bucs loss.
That fact occupied secondary importance to the throng of family and friends — about 70 in total, enough to sell out the Sun Valley concessions stands early — that packed the stands for a matinee between two sub-.500 teams playing out the string. Wielding signs and oversized pictures of Colin's face, the fan section roared at every basket Jones made in pregame layup lanes (at a pretty healthy percentage). The spectators erupted when he hit his in-game field goals, Jones returning to the bench to a pack of high fives and hugs.
"It felt awesome," Colin said. "I had fun. It was like Steph Curry," his favorite player.
(click on this link for the full article)