By Matt Smith
The five seniors that would comprise Garnet Valley's starting lineup for the duration of the 2018-19 season made their coach a deal in November.
Coach Joe Woods' veterans decided to put the onus on themselves. They believed they possessed talent, tenacity and the make-up, both physically and mentally, to take the program to new heights. By coming to Woods with a simple idea, the Jaguars set the bar for their season and legacy.
Let us play man-to-man defense, they told Woods, and you will not regret it. They did it all season, in every game, regardless of opponent. For years the Jaguars have played mostly zone defenses, or as Woods said recently, "it's rare to have five players on the court who could play man the whole time," and be very good at it.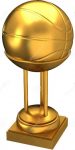 Woods has never had a team like this, one in which he can set it and forget it. He has an unspeakable bond with his senior starters — guards Morgan Falcone and Jill Nagy, forwards Brianne Borcky, Emily McAteer and Madi McKee, all of whom have made good on their promise.
They challenged themselves in the fall, before the journey to a third Central League title in four years, and the program's first District 1 championship. Now they are determined to leave together with a PIAA Class 6A championship Friday night in Hershey.