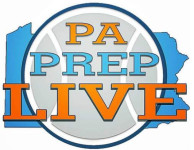 By Terry Toohey
Bonner & Prendergast's talented cast went into the locker room at halftime of a PIAA Class 4A state semifinal with Lower Moreland up eight points and not exactly happy about it.
The District 1 champion Lions definitely had the Friars out of their comfort zone, so the Bonner & Prendie players had a little chat.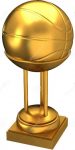 "We were talking about how this could be our last 16 minutes ever," senior guard Mike Perretta said. "We just woke up and jumped on them from the start."
The District 12 champions put together a third quarter for the ages to roll over the Lions, 83-47, and advance to their first state championship game in program history.
The Friars (22-5) tallied 31 points in the period, one more than they had in the first half, to take a 61-31 lead into the fourth quarter. As scrappy as the Lions (28-3) were, the 30-point deficit was too much for Lower Moreland to realize its dream of going to the state final for the first time.
The win extended Bonner & Prendie's winning streak to five games, the last four have been by an average of 26.25 points.